EQUINE BOOKS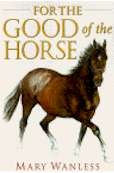 PLEASE VIEW SELECTION BELOW
Tackswaps are pleased to announce their association with Amazon co.uk. who can offer you a massive 20% - 50% off the Recommended Retail Prices of top selling books! (Your will be pleased to know this includes quite a few equine titles.)

Below I have selected a few which cover various alternative therapies for horses and riders and make interesting reading helping to make these long dark nights a little more enjoyable!

If you get tempted to treat yourself to something non horsey they also offer a fantastic selection of Videos, CD's and much more! Just click on the Amazon logo to take a peak!!
HANDS-ON ENERGY THERAPY FOR HORSES and RIDERS
Claire Wilde

Explains how we can all learn to use energy therapy (Reiki). The book covers healing hands a history of reiki, treatment guidelines and practice, the dynamics of healing horses, healing for riders, case studies, and much more! I practise reiki myself and thoroughly recommend reading this book!

20% OFF this book - Click on the book to find out more

THE HORSE OWNER'S GUIDE TO HOLISTIC MEDICINE
Sara Wyche

A complete guide to alternative remedies for a variety of problems, including where, when, what and how to use, and covering both the simple (water, heat, cold) and complex (homeopathy, herbalism, acupunture, manipulation) methods of treatment.

Click on the book to find out more

FOR THE GOOD OF THE HORSE
Mary Wanless

This major new book from inspirational author Mary Wanless takes an informed overview of the latest thinking on complementary and alternative therapies, equine dentistry, farriery and gait analysis, nutrition,saddles and saddle fit, manipulation and massage, physiotherapy, herbalism, energy medicine and the language of the horse. A brilliant book!

20% OFF this book - Click on the book to find out more

BACH FLOWER REMEDIES
Martin J Scott

As the interest in complementary therapies continues to grow, Bach flower remedies are growing in popularity - for humans and horses. Simple to use and free from side effects.

20% OFF this book - Click on the book to find out more

HOLISTIC MANAGEMENT OF HORSES
Keith Allison, Christopher Day

A practical guide to the everyday management of the horse for the increasing number of owners who wish to apply the philosophy of holism. The benefits, theory and practice of this approach to equine health and welfare are fully explained and illustrated.

Click on the book to find out more
To search for a specific book please click on the Amazon logo above.
Web design by: tackswaps.co.uk

---

Copyrightę TACKSWAPS.CO.UK 2001 2003 All Rights Reserved